About us
As smart home experts, we know: Choosing the right smart home system is a matter of trust. Just as you don't change your home from day to day, smart helpers should also make your life more comfortable, safer and more efficient for many years. eQ-3 is one of the leading companies in the smart home market with decades of experience. Based in beautiful East Frisia, our products have found their way into more than 3.0 million homes. In 2023, we were named European market leader* in whole home systems for the ninth year in a row by the renowned Swedish market researcher Berg Insight.
With our smart products, you benefit from more than 40 years of experience in the field of home control. In 1978, Prof. Heinz-G. Redeker founded the company ELV in Leer, Lower Saxony, a special interest publisher and at the same time an electronics mail order company that still operates throughout Europe today. Only one year later, ELV presented the first microprocessor-controlled timer with four separately switchable sockets. This was followed by other products in the field of home automation. In 2006, eQ-3 AG was spun off from ELV Elektronik AG in order to bundle expertise in the Home Control sector.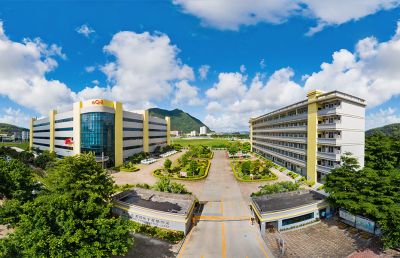 The ELV/eQ-3 group of companies is still 100% family-owned and employs over 1,000 people, around 350 of whom work at our headquarters in Leer. More than 100 developers are constantly working here to design new products, expand our product portfolio and add new functions to enrich your home. The process of sourcing, procuring and storing of components and products is assumed by the eQ-3 Asia Ltd. in Hong Kong. Production takes place in accordance with German quality and environmental standards at the group's own factory in Zhuhai, China, which has been awarded top marks by the BSCI for Corporate Social Responsibility and ISO 14001 and ISO 9001 certification for environmental and quality management. Thanks to a specially developed pick-by-light system, the employees in our logistics and shipping centre at the company's location in Leer can pick over 1,000 parcels per hour.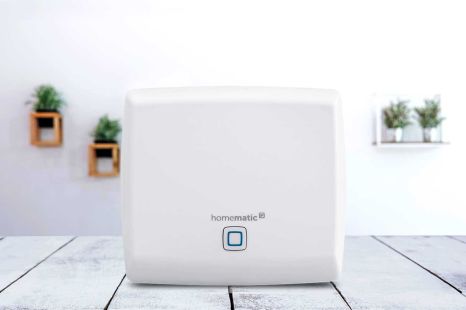 Homematic IP
Homematic IP has been the first choice for smart home beginners and enthusiasts since 2015. The steadily growing range of more than 150 products covers indoor climate, light & shading, security & alarm, weather & environment as well as access. Advanced Routing enables the seamless connection of wired and radio-controlled devices in one installation. This makes Homematic IP just as suitable for rented flats as it is for new buildings.
Learn more at homematic-ip.com
Training and dual studies with top grades
We are particularly proud of our offer for apprentices and dual students, which is not only highly valued in the company and the region, but also regularly produces graduates with top grades.
eQ-3 in figures
9

years in a row European market leader for whole-home systems*

over

3000000

households with eQ-3 smart home technology

over

200

available devices

over

50000000

smart devices shipped

over

2800

authorised partners