eQ-3 company history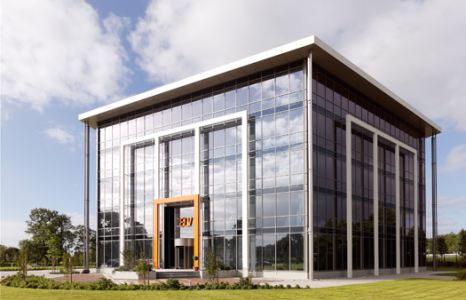 eQ-3 is one of the innovation and technology leaders in the smart home market and is considered a pioneer, particularly in the area of home control. In 2022, eQ-3 was named European market leader* for the seventh time in a row by the renowned Swedish market researcher Berg Insight.
With its own brands and OEM products, eQ-3 has a share of 40% of the installed base of all whole-home systems in Europe. With more than 200 product types, the manufacturer also has the industry's broadest portfolio in the smart home sector. More than 2.5 million households have been equipped with over 41 million wireless solutions to date.
eQ-3: associate company of ELV
eQ-3 was founded in 2006 as a sister company of ELV Elektronik AG, a pan-European electronics mail order company and special interest publisher. The ELV/eQ-3 group of companies is 100% family-owned. As early as autumn 1979, ELV presented the first microprocessor-controlled time switch with four separately switchable sockets. The group of companies can thus look back on 40 years of experience in the field of home control.
First steps in radio-controlled home automation
The radio control system FS20 was launched on the market as an ELV product in 2002. This system heralded the group's domination in radio-controlled home automation which quickly developed into the standard system in Europe. The first radio home unit followed in 2003.
Homematic conquers the market
With the eQ-3 spin-off in 2006, expertise in the home control area was pooled. The Homematic product line conquered the market with the first generation of a bi-directional building control system. This was programmed and controlled via the local CCU1 Central Control Unit. The higher-performance version of the unit followed in 2013 - the CCU2. The product portfolio grew to over 90 Homematic devices for the smart home sector. An increasing number of enthusiastic users exchanged information on the application and combination possibilities of Homematic and shared their experiences in an online community.
Strong partnerships
In 2010, eQ-3 was able to acquire the energy utility RWE as an OEM partner and received the largest individual order in its history to date. Deutsche Telekom AG followed as additional partner. eQ-3 introduced this as a Founding Partner of Qivicon – an alliance of companies from various sectors in home automation – with lasting success! A Homematic IP module is still in every Qivicon Home Base today. Robert Bosch GmbH was also excited about Homematic IP technology and integrated this into its smart home applications.
Success in Europe for the MAX! heating control system
In 2011, eQ-3 produced the first stand-alone radiator thermostats and launched the heating control system MAX!, which has been very successful throughout Europe, at the same time. Can be controlled via smartphone app.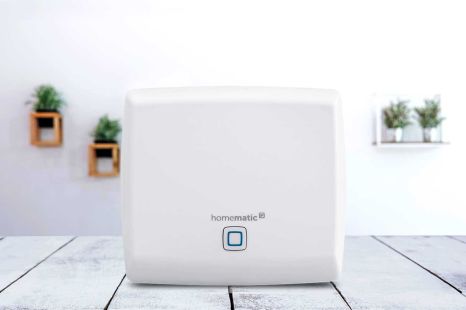 Homematic IP revolutionises the smart home market
In 2015, eQ-3 revolutionises the market with the radio-based Plug-and-Play solution Homematic IP. The aim of the company is to bring well-being to a new level within users' own four walls with intelligent house automation, to increase comfort and safety and to save energy at the same time. The user-oriented smart home system is extremely robust, reliable, and has received an award for being particularly user-friendly from the consumer magazine Stiftung Warentest. Homematic IP has won three Stiftung Warentest awards since 2017.
As a successor to the proven Homematic system, Homematic IP is based on the IPv6 protocol.
If the Homematic IP Access Point – the heart of the system – has been set up, Homematic IP can be easily programmed and controlled via the free Homematic IP app, using the Homematic IP cloud. This process is completely anonymous without a user account or the input of user data. This has also been certified by VDE.
The local intelligence of the Homematic IP devices ensures that the most important functions are still assured if the Internet is down. Homematic IP is secure, can be combined in many different ways and now covers a whole range of sectors of home automation including over 150 devices from light and shade, heating and climate control, security and alarms as well as weather and environment sectors.
Homematic IP supports the integration of third-party systems and therefore provides an open platform. Homematic IP makes it particularly easy to start with smart homes, but also permits complex applications at good prices.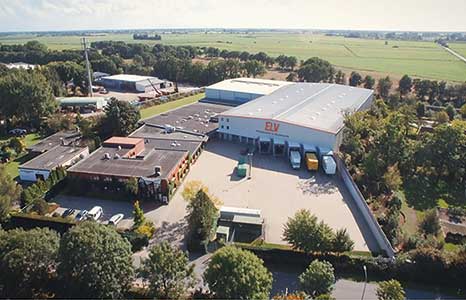 2018 newcomers: Smart home unit CCU3 and Homematic IP Wired
With the new smart home unit for professionals, the CCU3, eQ-3 is launching a very powerful unit on the market in 2018 which makes it possible to combine Homematic and Homematic IP products. The wired variant Homematic IP Wired was presented in the same year. Wireless and bus devices can be flexibly combined via the Homematic IP Wired Access Point. Homematic IP Wired and Homematic IP wireless solutions are currently the only system on the market whose protocol, IT and data security is certified by VDE. Homematic IP Wired can be immediately cabled at a construction site and directly tested without programming or an Internet connection. Homematic IP Wired is therefore particularly suited to structural restoration and new buildings and is exclusively sold through specialist partners and an electronic wholesaler (Sonepar).
Specialist partners and distribution channels
eQ-3 now has over 2,800 authorised specialist partners who are trained in installation and advisory services by experienced trainers from eQ-3. In addition to stationary retail, Homematic IP is offered through various webshops, technical specialists such as ELV and Conrad as well as through the authorised specialist companies.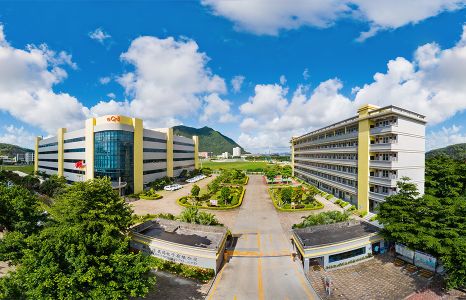 Design, product development and production
With more than 1,000 employees, the ELV/eQ-3 group primarily concentrates on the smart home sector. Around 350 employees are active, including over 90 developers for design and product development at the headquarters in Leer, Germany. This is where all the core Homematic IP expertise is brought together.
Production takes place in the company's own factory in Zhuhai in the south of China which boasts a range of approvals and certifications: everything from receiving the best marks from BSCI for Corporate Social Responsibility and the ISO 14001 and ISO 9001 certifications for environmental and quality management to product and manufacturing certifications according to VDE, VdS, TÜV-GS, Q-Label, UL and ETL. The production factory opened in 2008.
Procurement logistics marks an essential part of the supply chain system. Parts of the process of sourcing, procuring and storing of components and products is assumed by the eQ-3 Asia Ltd. in Hong Kong.
New standards for logistics and shipment
The new logistics and shipment centre at the company site in Leer opened in 2012, which is setting new standards in the logistics sector with the Pickby-Light system (developed in-house). Over 1,000 packages per hour can be shipped from here.
Top-grade jobs and training
The company sponsors the yearly Homematic user meeting with over 550 visitors (the largest of its type in Europe) and also supports various fundraising activities for social purposes in the East Frisia region in Northern Germany. eQ-3 is also represented at numerous leading and partner trade fairs from the smart home sector. The company is particularly proud of its offer for apprentices and students on dual vocational training courses, which is not only highly regarded in the company and in the region, but also regularly produces graduates with the best marks.
eQ-3 in figures
35

percent market share in the Whole Home solutions sector

over

2800000

households with eQ-3 smart home technology

over

200

available devices

over

41000000

radio solutions installed

over

2800

authorised partners